It's now up over at Grantland:
Even though the actual plays in Manning's current Denver playbook are largely the same ones he used in Indianapolis, the emphasis has shifted this season. With the Colts, a large percentage of Manning's throws went to "vertical stem" routes, where receivers ran straight down the field before breaking inside, outside, to the post, to the corner, or curling up. Those throws are still heavily present in Denver — and no one has thrown a prettier fade pass this season than Manning; the above record-breaker to Julius Thomas is just one example — but a big chunk of Manning's completions this season came on routes designed to be thrown short. The goal on such plays is to throw short and let Denver's receivers run long, particularly with the "Drag" or shallow cross series.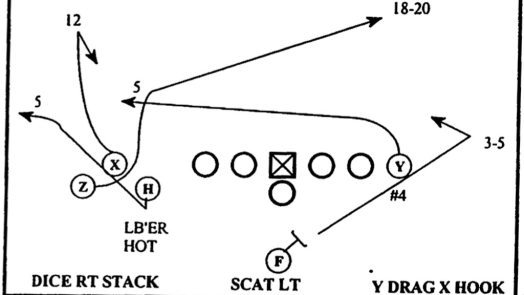 Read the whole thing.