This article was written by Keith Grabowski, offensive coordinator at Baldwin Wallace University. You can follow him on twitter at @CoachKGrabowski, and see his monthly columns at American Football Monthly, where he posts new articles on the first and third Tuesdays of each month.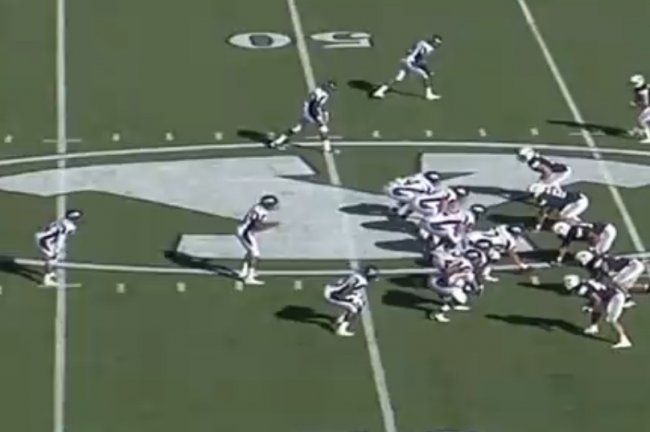 The option play has gained a resurgence in football with the popularity of the spread offense. Relying heavily on the run, option football forces a defense to be disciplined and play their responsibilities. It's still a very sound way to attack defenses, but requires a commitment to running those base plays over and over. The spread has allowed teams that attack with option and to carry an effective passing attack that utilizes the spread to get the ball to players in space. The zone read and bubble have become a staple for spread option teams as well.
Option is no longer limited to teams who utilize the traditional dive back, pitch back type of runs. Two-in one plays or packaged plays are the new trend in offense that has the stick-draw concept at the forefront of this trend. What teams are finding ways to do is to isolate a defender in space and make him be in two places at once which makes one of those spaces a clean void to attack.