Football is back: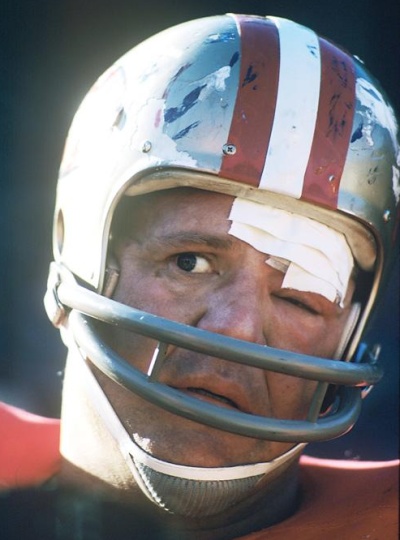 – Five things to watch in week one of the NFL. Among them:
Julio Jones vs. the Bears Tampa 2: Really anxious to watch the rookie WR play this Sunday in Chicago. I know he has talent, size and deep ball speed—but I want to see him at the line of scrimmage vs. Lovie Smith's Tampa 2 scheme. The Bears' CBs (Peanut Tillman and Tim Jennings) will work to re-route the Falcons' WR and force an inside release. Can he consistently win and get into the route stem when the Bears show their Cover 2 shell? Because if he does, then we get to see him work a deep half safety on the 9 (fade), 8 (post) and 7 (corner). That's good football to check out.
– Northwestern with that sprint-draw from gun, via Sippin on Purple. Good breakdown of an underused play.
– So, that happened. Hal Mumme apparently scheduled for his McMurry University team — a Division III squad, meaning they don't have scholarship athletes — to play Stephen F. Austin, an excellent FCS level school (i.e. whose roster is made up of scholarship athletes). The result, was, uh, ugly:
Hal Mumme's McMurry University's team took a record 82-6 loss to Stephen F. Austin last Saturday.

McMurry is a Division III team in Texas. Stephen F. Austin is ranked No. 14 in FCS, the same division that includes Eastern Kentucky, Jacksonville State, etc. Stephen F. Austin outgained Mumme's team 668-120. McMurry quarterback Jake Mullins threw for just 79 yards and was sacked five times. The score was 53-6 at halftime.

Ever the Civil War buff, Mumme had a quote after the rout.

"I know how Lee felt after Pickett's Charge," McMurry coach Hal Mumme said. "It's all my fault. I just asked them to do something they couldn't do."
I generally like Hal, but there must have been a payday or something involved. Wow. (Though McMurry is supposed to be transitioning to Division II.) Of course, Hal was also up to his old tricks. I'm not against going for it, but I've never heard the logic before that it's actually better for the defense to give the other team the ball in red zone as opposed to their own twenty. Worth the trade-off of going for it, sure, but not that you were actually helping your defense:
With nothing to lose except a football game, McMurry went for broke from the start, going for it and failing on fourth down on its first four possessions. Three of those were in McMurry territory, including a fourth-and-8 from the 28. The Lumberjacks took advantage with a field goal and two touchdowns to take control before the game was eight minutes old.

"If I'd punted it, I didn't think our defense could slow them down," Mumme said. "Nothing against our defense, but we had to make big plays and get them off the field in three plays if we were going to stop them. It's easier to do that when they're in the Red Zone than when they're back 80 yards away. They're just like us — they throw it down the field real well."
– Bill C on week one. Great stuff. See also this: