Dana Holgorsen came to West Virginia to install his own brand of the Airraid offense, which was invented and developed by Hal Mumme and Mike Leach. Their offense had been somewhat inconsistent all year, but 70 points — in the Orange Bowl — is pretty much how you draw it up. Below are some links giving a primer to an offense — and a coach, and a system — I've long been studying.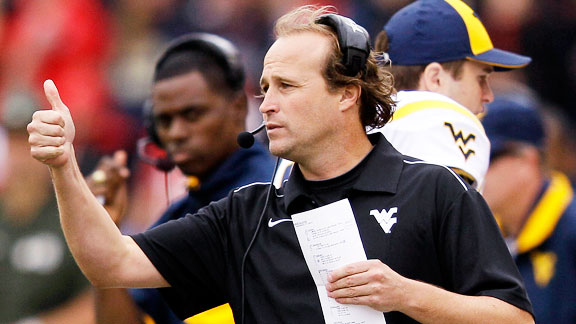 – I explained in detail the history, evolution, and development of Holgorsen's own unique brand of the Airraid — with added emphasis on the run game and play-action — over at Grantland earlier this season.
– Holgorsen often says that the key to the offense is less about the schemes than how they practice. As explained here, he says his offense can be explained in three days (with obviously some refinement later on).
– Further, see here for a primer on how Texas Tech set up their practices under Mike Leach. Holgorsen used this same framework at West Virginia.