My latest piece on Mark Dantonio and Pat Narduzzi's Michigan State defense is now up over at Grantland:
Rather than trying to call the right defense and maybe being right or maybe being wrong, Dantonio and Narduzzi have responded to this challenge by building a responsive defense that mutates into the right alignment depending on what the offense does. Against four vertical receivers, Michigan State wants four man-to-man defenders who can carry the receivers all the way upfield; against crisscrossing underneath receivers, the Spartans want to be in a zone coverage that lets their defenders break hard on the ball and on those receivers, rather than forcing them to chase in man-to-man; and against the run, the Spartans want as many as nine defenders in the box.

How do they manage all that at once?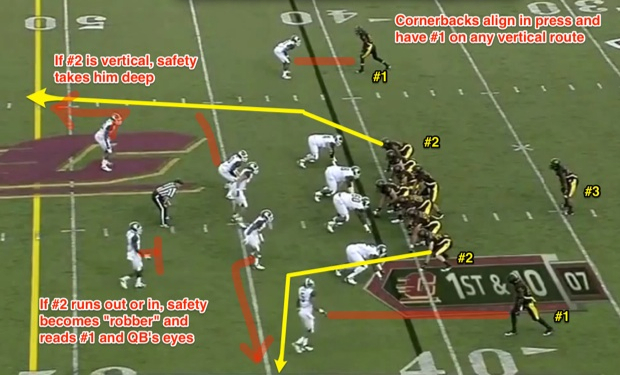 Read the whole thing.