This is a list, in no particular order, of the books I read in 2015 which I consider my favorites. This does not mean these books came out in 2015; it only means I read them this calendar year. For a list of recommended football books/resources, see here.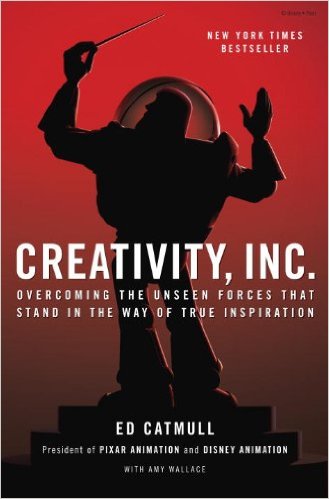 Creativity, Inc., by Ed Catmull. Half management how-to and half corporate history (with a healthy dose of Steve Jobs anecdotes), this remarkable little book about the origins and rise of Pixar films surprised me with not only how engaging the writing was but also how enjoyable it was to read. And the appendix on "Thoughts for managing a creative culture" is alone worth the purchase price. If you loathe anything that smells like a management book then I suppose you should avoid this one too, but I generally don't like management books and this one is unlike any that I've previously read.
The Quartet: Orchestrating the Second American Revolution, 1783-1789, by Joseph J. Ellis. One of the surprisingly poorly understood facts about our national history is that while the Revolutionary War ended in 1783, the United States Constitution did not come into force until 1789 (and was not ratified by all thirteen states until 1790), and prior to 1789 the United States operated under the Articles of Confederation, which merely established "a firm league" among the several states; the Articles were more like a treaty than a constitution. In the view of many — particularly John Jay, James Madison, Alexander Hamilton and George Washington — the Articles created an unworkable and untenable framework for the young country, and the solution was one that consolidated federal power in the system we have now, featuring executive, legislative and judicial branches. Ellis's book does an excellent job placing these historical figures and their debates in the context of the times, providing insights on the tactics and compromises that ultimately resulted in the Constitution we currently (subject to several amendments) have today.
Collected Essays, by James Baldwin. For myriad reasons Baldwin's work is as relevant as ever, and this is an excellent introduction into his writing and a reminder of what a beautiful stylist Baldwin can be, as his prose often vibrates with life. But of course it's also the substance; essays like "Faulkner and Desegregation" are just devastating.