This article was written by Keith Grabowski, offensive coordinator at Baldwin Wallace University. You can follow him on twitter at @CoachKGrabowski, and see his monthly columns at American Football Monthly, where he posts new articles on the first and third Tuesdays of each month.
I had the privilege of growing up the son of a football coach. Much of what I learned that has turned into the foundation of my coaching philosophy began developing in those early years. Obviously, my X's and O's have continued to develop long after my youth, but one play that has stuck with me as I worked my way through the coaching ranks is a play from the 1970's that my dad and the head coach he worked for called "824 Draw."
It's been a play that has kept drives moving for me as I've coached youth football, junior high, and high school. I have even used it at the college level. For teams that run any type of sprint out, this is a great constraint play that you need to add. It's a play we've used everywhere on the field, even the goal line.
My favorite set to run this from is a twins formation with the quarterback under center, but through the years, I have adapted this to other formations and shotgun. This is a play that is only run to the quarterback's throwing side. For a right-handed quarterback, we have only run it to the right. It really has to do with the mechanics and sleight of hand that the quarterback must execute.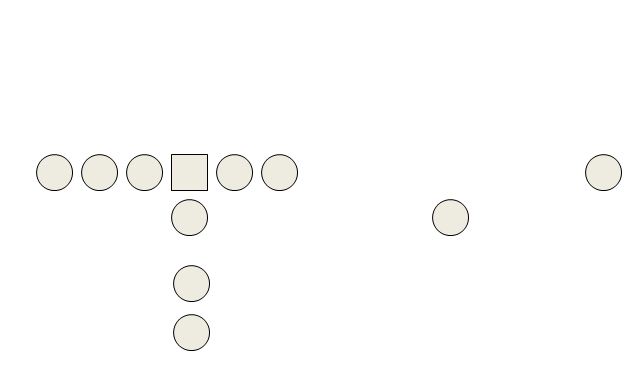 Receivers and Tight End. A few keys for the receivers are that they should execute a sprint out combination that they normally run at full speed, and they should continue running their routes after the quarterback executes the hand off. The backside receiver or tight end should be running something that takes him across to the sprint out side and influences the corner and the safety to run with him.
The backfield action should look like your sprint out protection. If you use a tailback he should be attacking the edge very aggressively trying to engage an edge blitzer quickly.