In the spirit of Paul Johnson, below are the scans of what I saw Dana Holgorsen's offense do against UConn. Keep in mind that, despite the gaudy stats, UConn's defensive line largely controlled if not dominated West Virginia's front, so that may have affected the tactics.
Take the doodles with a grain of salt, however, as they are merely based on a review of the television broadcast.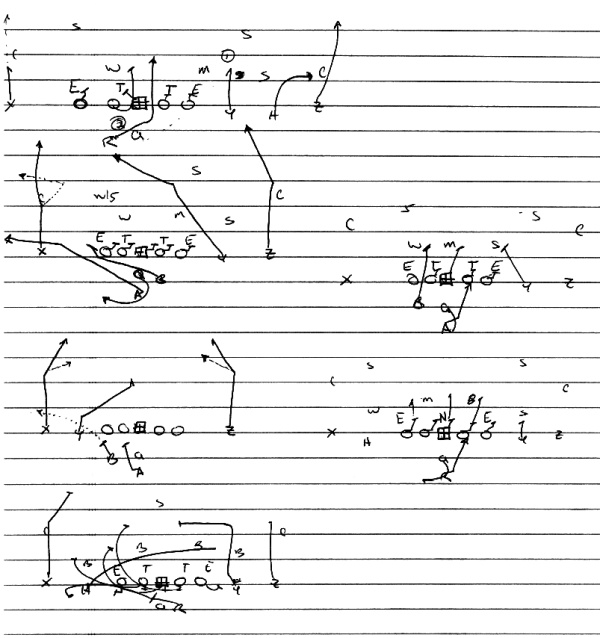 Video and more doodles after the jump.