It's up over at the Grantland Blog:
Robert Griffin III should win the Heisman Trophy. From Baylor's first game this year, when he shredded Gary Patterson's vaunted TCU defense for 359 yards and five touchdowns, Griffin has consistently been the best performer in college football. He's only a couple yards shy of 4,000 for the season, he's set an NCAA record for passing efficiency, and the former track star has rushed for 644 yards and nine touchdowns just for good measure. (Keep in mind "track star" isn't just a way to say he's fast; Griffin is literally a track champion.) Oh, sure, stats are stats — what matters is whether he's a winner, right? Well, he won nine games at Baylor, a team that hasn't done that since 1986. But is he clutch? Oh yeah, that. He's clutch.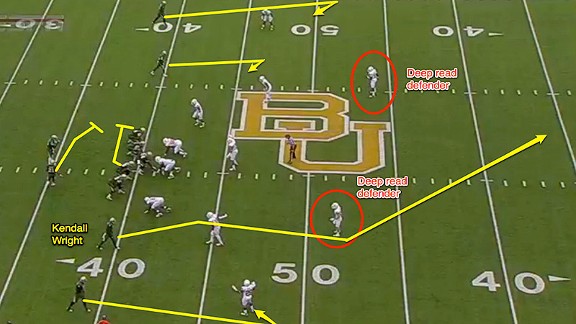 Read the whole thing.