It's now up over at Grantland:
By using Tamme as the fulcrum, Manning is able to analyze the defense and get into one of his handful of preferred plays. Although the Broncos running game is a bit different from what Manning used in Indianapolis — primarily because the Broncos use moreinside runs with pulling guards while the Colts' best play was the outside zone — the passing game has become virtually identical: three and four verticals, deep cross, all-curl, and a drag or shallow cross concept.

But the play Denver runs more than any other is the same one Tom Moore diagrammed on the back of a golf scorecard for Larry Fedora roughly a decade ago. Known as "Dig" in the old Colts playbook and as "Levels" to most coaches, the play has an inside receiver run a square-in or dig route while an outside receiver runs a five-yard, in-breaking route on the same side of the field. On the other side, an inside receiver runs a "Read-Seam," either streaking up the seam if there is a single deep safety or breaking to the middle between two deep safeties.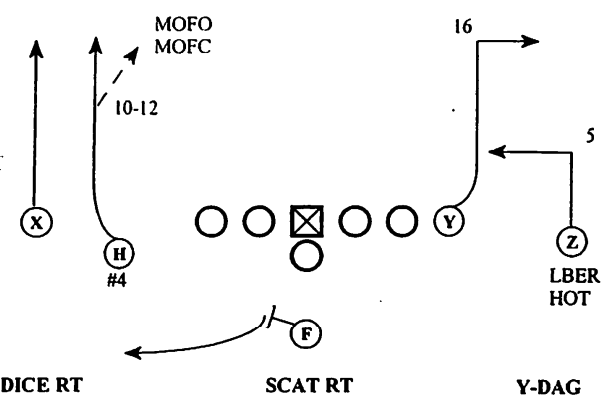 Read the whole thing.