It's up over at the Grantland blog:
Many of those downfield completions came on the "smash" concept, which involves an inside receiver running a 10- to 12-yard corner route and an outside receiver simply stopping at five yards. It's a high/low concept: One wide receiver is deep while another is underneath, so the quarterback can read that defensive back. If he comes up for the five-yard hitch on the outside, the quarterback throws it to the corner route; if the defensive back hangs back, he drops it off short to the outside wide receiver. It's a very basic concept, but still a great one. Indeed, even Southern Cal quarterback Matt Barkley pointed this out on Twitter, noting that Alabama's success came on "smash routes all day."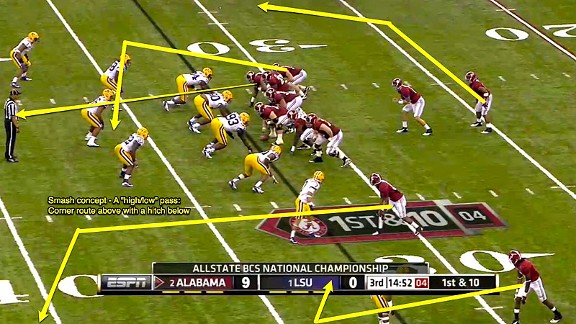 Read the whole thing.