On the Diagrammatic and Mechanical Representation of Propositions and Reasonings, via Google Books. (Click to enlarge.)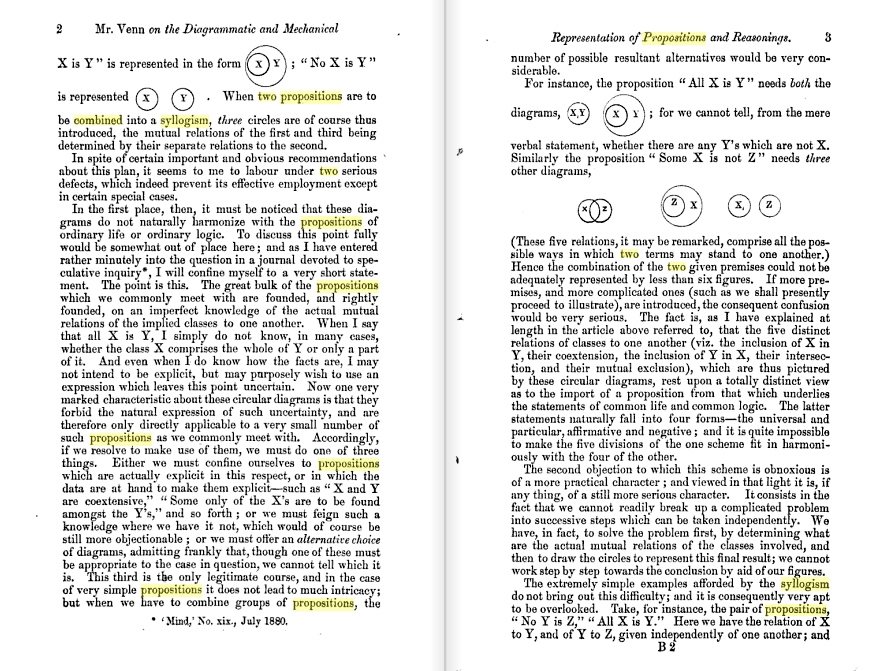 – Bowl Ratings drop 9%, via WizOfOdds: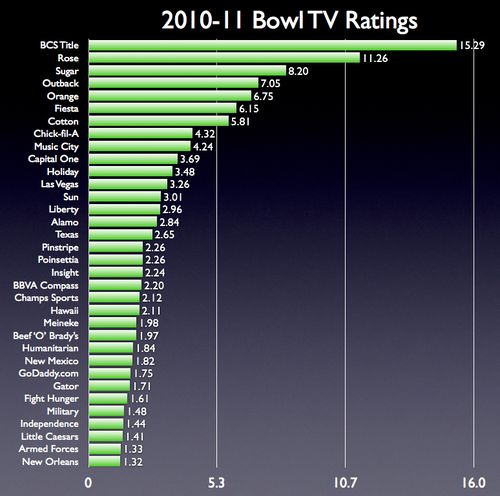 A lot of this was predictable since so many bowls were moved to being on ESPN (and thus not on network television), but still an interesting datapoint.
– The Fulmer Cup lives, over at EDSBS.
– Kragthorpe to LSU? The word is that Louisville's former head man is LSU's new offensive coordinator. Believe it or not, this could actually work. Kragthorpe didn't have much success at Louisville, but he (like Crowton?) is a smart guy, as I've written about previously here and here. Miles will take care of the program, so we'll see if Kragthorpe has more success as just the OC.
– Posnanski on the playoffs. Check it out here. Joe wonders:
The question, I think, is this: What's the competitive point of an NFL season? Is it to determine the BEST team in the NFL? Or is it to give us a fun and easy-to-follow trail on the way to our Super Bowl party?
– Journal of not-at-all-surprising. Jonah Lehrer on the importance of vacation:
And this is why vacation is so helpful: When we escape from the places where we spend most of our time, the mind is suddenly made aware of all those errant ideas we'd previously suppressed. We start thinking about obscure possibilities — corn can fuel cars! — that never would have occurred to us if we'd checked in with the office everyday.

Too often, we fail to consider the ways in which our surroundings constrain our creativity. When we are always "close" to the problems of work, when we never silence our phones or stop responding to e-mail, we get trapped into certain mental habits. We assume that there is no other way to think about things, that this is how it must always be done. It's not until we're napping by the pool with a pina colada in hand — when work seems a million miles away — that we suddenly find the answer we've needed all along.
– Quick game. Joe Paterno to return to Penn State . . . Packers' Ted Thompson vindicated for picking Rodgers over Favre . . . Eleven Warriors points out that Adam Rittenberg was wrong about the "Tat 5" . . . Auburn's place among BCS Champions, by the numbers.