This edition of Smart Links brought to you by Vanderbilt offensive line coach Herb Hand and his awesome vertical leap: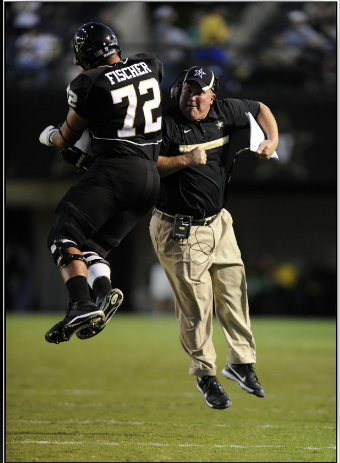 – Blutarsky and Michael Elkon on the "Sabanization" of the SEC.
– Gary Crowton to become the offensive coordinator of the Winnipeg Blue Bombers.
– I'm still now sure how I feel about this.
– The real secret to Nick Saban's success.
– Drug testing for legislators. Hard to see why this shouldn't be law.
– BenJarvus Green-Ellis's secret to not fumbling. Try here for a little more substance on the topic of ball security.
– A good way to waste time: Look up how much your favorite college professors and administrative officials make.
– Good analysis of the Supreme Court's recent decision regarding the warrantless use of GPS tracking devices by police.
– LeBron's "improved" post game.
– Football's (the other "football") best managers.
– Weaning off of "alternative" investments. Like so many things, what was once hot quickly cools.
– Human costs built into the iPad.