Manti Te'o is good at football (via reddit/cfb):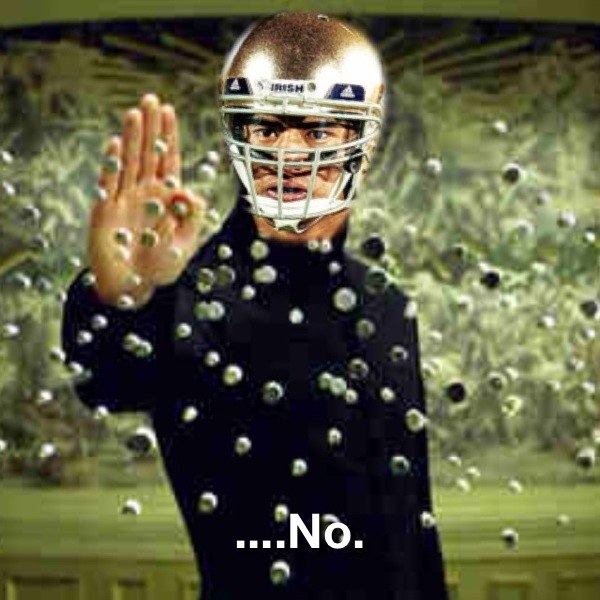 Yet an interesting stat is that T'eo only has one sack this year — but has five interceptions. I can say that while I always thought he was a nice player he looks like a completely different guy this season; much faster, tremendously productive, and much more under control. And the low sack total doesn't surprise me, given that in Bob Diaco's hybrid 3-4 scheme he likes to drop T'eo into coverage while blitzing one of his hybrid end/linebackers off the edge.
– Mike Leach has a story about seeing what he thought was Bill Snyder going into a frat party (of course).
-
Michael Weinreb has a (more normal) story about Snyder's "Goals for Success"
.
– The FT on how to write a business bestseller.
– Maryland's top four quarterbacks are out for the season.
– Jonathan Safran Foer on Bobby Fischer.
– The plot to destroy America's beer.
– Aaron Rodgers: To pass better we have to run better.