It's now up over at Grantland: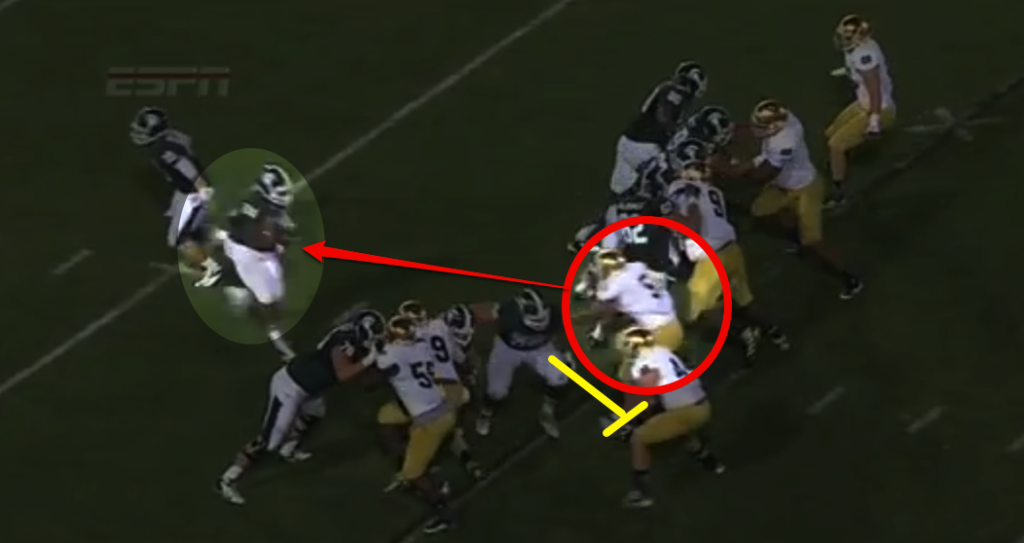 All that comes close to what Te'o has shown away from the field is how he's improved on it, and tonight, the focus will be on Te'o's play. The Irish play an Alabama team that racked up more than 300 yards rushing against a Georgia defense with multiple NFL-bound linebackers of its own. And while Notre Dame's entire front seven will be tested by Alabama's great offensive line and dynamic running backs, a special focus — and responsibility — will be on Te'o as both the defense's captain and the player whose reactions and instincts are critical to slowing down the Tide.

According to New England Patriots coach Bill Belichick, a good linebacker is "kind of like a quarterback; the linebacker has to make multiple, multiple decisions on every play. Not only what his assignment is and what the play is, but all the way along the line, different angles, how to take on blocks, how to tackle, the leverage to play with, the angle to run to and so forth." Like quarterbacking, learning how to succeed in any of these areas is not easy. Some of it is natural ability, to be sure, but true excellence comes with experience. For a good quarterback or linebacker, as the repetition comes the game begins to look different. Eventually, a player like Te'o "can really sort it out," Belichick says. "They can see the game at a slower pace … and decipher all that movement."
Read the whole thing.